Here is the draft Gikii 2014 programme, visit the Gikii website for more details.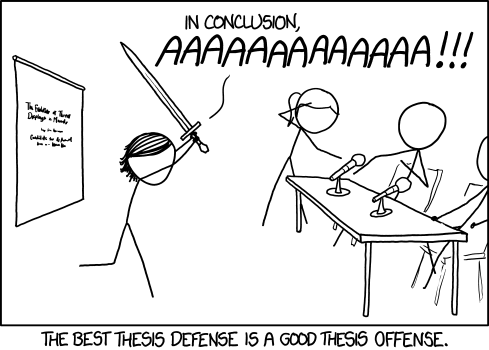 This event is sponsored by CREATe
Draft programme.
Sunday 31st August
6.30 pm. Pre-conference drinks
Fortune of War, Brigthon, BN1 1NB.
September 1st
9.30-10 Registration and refreshments
10-10.15 Welcome andintroduction
10.15 – 11.30 – Regulation
Jas Purewal, 'First thing we do, we kill all the lawyers': an interactive quiz show about the world's worst Internet law developments.
Monica Horten, If the dumb pipe is corroding what does the corroded pipe look like? Exploring a counter-vision of the future Internet
Jef Ausloos and Yung Shin Marleen Van Der Sype, Closing the circle: The relevancy of data protection in a fully transparent society

Daithí Mac Síthigh, Let Me Take a Shelfie: law and the first five years of Wired UK
11.30 – 11.45 Coffee
11.45 – 1 pm – Copyright
Francis Davey, Are unauthorised sequels OK? Empirical exploration of copynorms and fan fiction
Khanuengnit Khaosaeng, Copyright Creativity and Online Fandom: May the fans be with you?
Melanie Dulong de Rosnay, Academic piracy peer production of open access
Abbe Brown, Green Superheroes Data and Technology: spot the odd one out?
1 – 2.15 pm Lunch
2.15 – 3.30 pm – Virtuality
Malavika Jayaram, The Gameification of Multistakeholderism
Andy Phippen, What Would Trevor Do? Is Calling a N00b a Fag Homophobic?
Debra Benita Shaw, Complex Urban Figures: Crowds Flâneurs and Cyborgs
Catherine Easton "You will never walk again… but you will fly": Human augmentation in the known world
3.30 – 4.00 – Coffee
4.00– 5.15 – Data
Kim Barker, Amazon's Prime or Amazon's 'Crime'?
Karen McCullagh, Care.data by Alan Smithee
Miranda Mowbray, Big Data: Darth Vader and the Green Cross Code Man
Edina Harbinja, Putting Her in Legal Chains: Where are the OS Terms of Service?
7.30 pm – Conference dinner
Indian Summer, 69 East St, BN1 1HQ, Brighton.
September 2nd
10 am – 11 am – Privacy
Paul Bernal, Disney Princesses 2: Frozen and the Chilling Effect?
Judith Rauhofer, The Tomorrow People
Primavera De Filippi, Societies of Control: Nineteen Eighty Four 30 Years Later
11 am- 11.30 am – Coffee
11.30 am – 12.45pm Future Law
Anna Ronkainen, Robot Judges Shmobot Judges
Derek McAuley, Law Is Not Enough
Burkhard Schafer, Surface detail – reflections on the virtualisation of punishment
Andres Guadamuz, Everything I know about decentralization, I learned from animé
12.45 – 2 pm Lunch
2 – 3.15 pm – Miscellaneous
Chris Marsden and Andres Guadamuz, Bitcoins: Ethereum or Ethereal? An investigation into the field or CAMPO
Caroline Wilson, Cross words: the Centenary Year
Alexandra Giannopoulou, We are all Diù: a tale of wiki edits disgrace and Greek politics
Andrew Adams, Sex is in the Brain of the Beholder
3.15 pm – 3.45 pm Coffee
3.45 pm – 5.00 pm – Security
Ray Corrigan, Chocolate and national security
Huw Fryer, Sophie Stalla-Bourdillon and Tim Chown, Malicious Web Pages: What if hosting providers could actually do something…
Reuben Kirkham, The Challenges of using Human Activity Recognition as Evidence
Evangelia Papadaki, Deep Packet Inspection: A Necessary Evil?